TRI-NORM type doors
Purpose:
TRI-NORM type doors are intended mainly for the interiors of offices, shops or administration parts of production plants.
Design:
The door face is made of steel-metal of thickness 0.55 mm. The door panel has a honeycomb core. We supply the doors with rotary wing in full or partly glazed design. It is possible to choose from the single-wing or double-wing design. Wing of design with/without half-rabbet.
Door frame:
The wings are intended for installation in standard door frames (for brick-in and additional assembly, plasterboard door frame)
Finish:
An obvious aspect is double protection against corrosion by hot galvanising and Komaxit powder coating in shades according to the RAL scale. The doors can also be supplied in stainless steel design.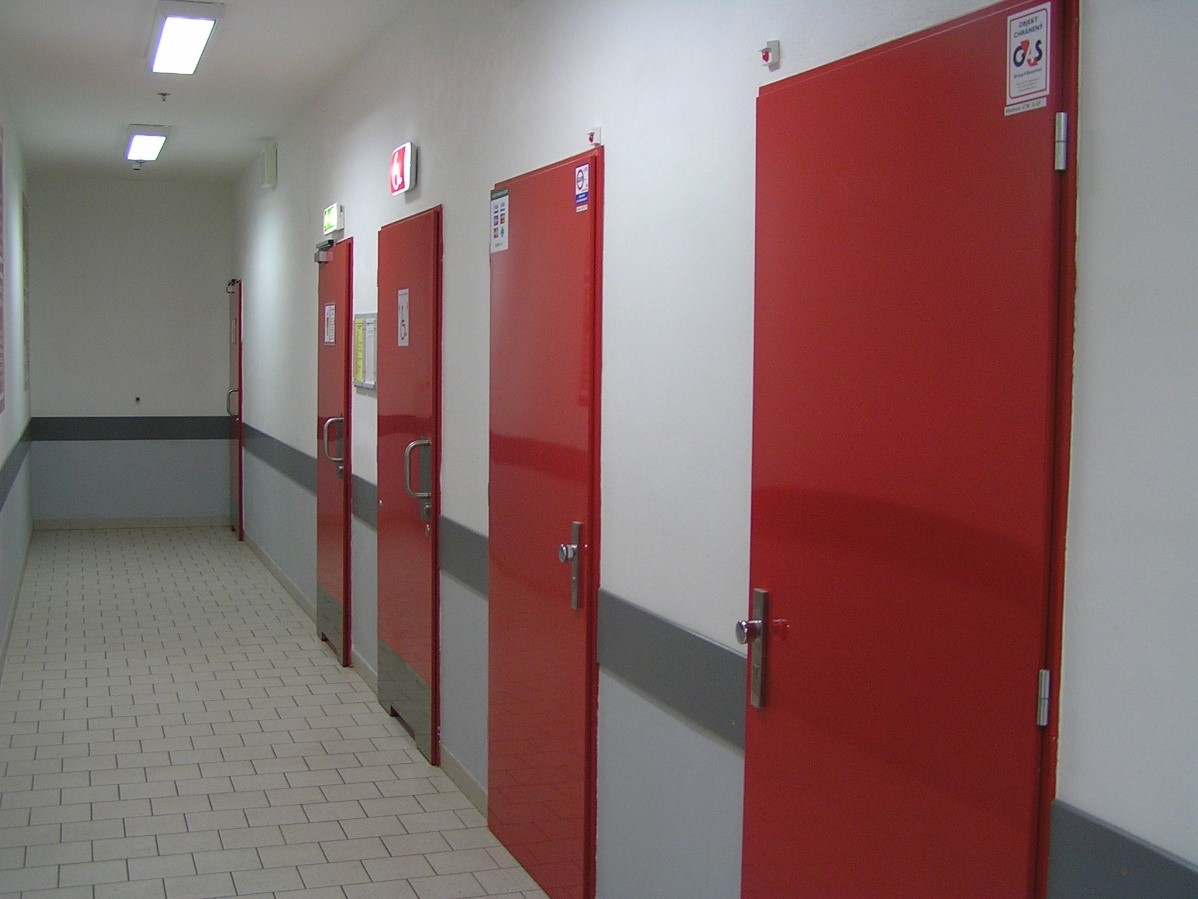 Door equipment:
security fittings
panic fittings
adjustable TKZ or Simonswerk hinges
self-closing device
drop threshold strip or sealing brush
ventilation grille
Contact form

Online request