TRI-L stainless steel door
Purpose:
The TRI-L multi-purpose stainless steel design doors are intended for representative spaces of congress halls, hotels and administration centres.
We supply the doors with food industry grade stainless steel for use in buildings with higher hygiene requirements (e.g. meat processing plants (abattoirs), butchers', kitchens and meat preparation rooms).
Design:
The robust double-faced structure of the door wing with mineral wool panel and overall door design intended for premises with heavy-duty operations and high opening frequency. It is possible to choose from the single-wing or double-wing design. We supply the doors with a rotary or horizontally pivoted sash. We can supply the stainless steel door in full or partially glazed design.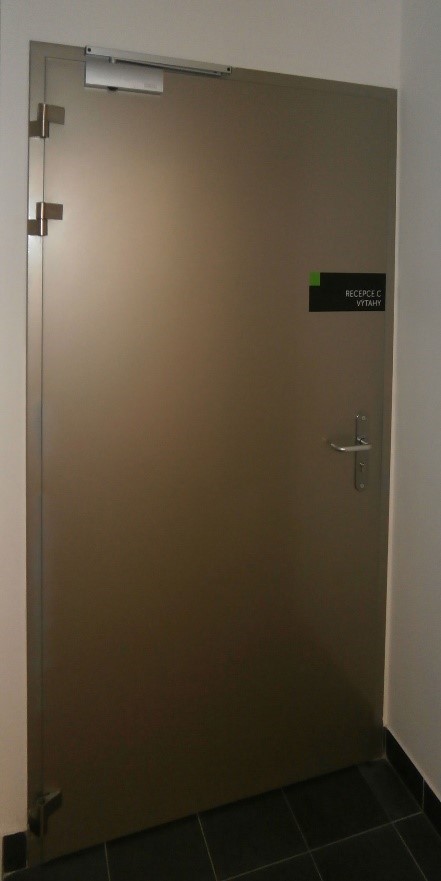 Door frame:
The wings can be fitted into the system door frame of design: block/lined/corner
Surface finish:
The surface finish design of the doors may be brushed, circular motion matte stainless steel or other decorative surfaces.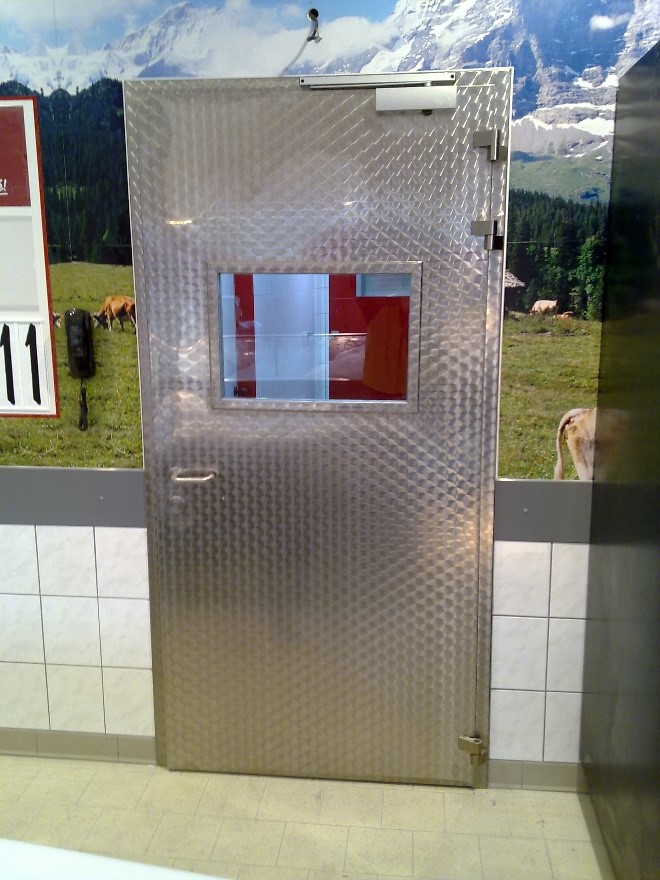 Door equipment:
security fittings
panic fittings
maintenance free heavy-duty hinges with stainless steel cover
self-closing device
drop threshold strip or sealing brush
ventilation grille
Contact form

Online request