Aluminium firedoors ALUPROF
ALUPROF MB 78 EI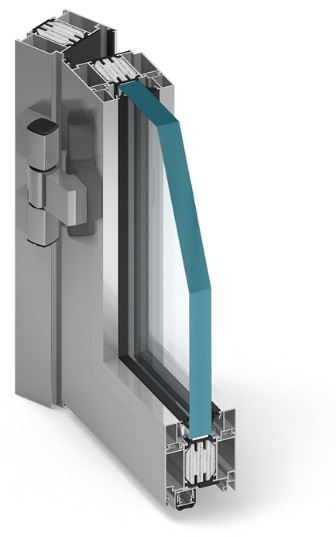 The MB-78EI fire partition system is intended for producing internal or external fire partition walls with single- or double-leaf doors with a fire resistance class of EI 15, EI 30, EI 45 or EI 60, according to the PN-EN 13501-2+A1:2010 norm. To a great extent, it is compatible with the standard window/door systems of ALUPROF S.A.: MB-45, MB-60 and MB-70 (they have common sections, details, hardware, treatment processes, etc).
The structure of the MB-78 EI system is based on thermally-insulated aluminium profiles. The construction depth of the sections is equal to 78 mm. The profiles are characterized by a low overall heat transfer coefficient Uf, which results, in part, thanks to the use of special profiled thermal breaks of the width of 34 mm. The system enables the application of all types of fire-resistant glass panels of appropriate class (infill thickness from 6 to 49.5 mm). With this system, the smoke-proof structures in several production versions are also available. The tests carried out at the Building Technology Institute in Warsaw proved that the products manufactured with this system had also a very good acoustic insulation (up to 40 dB).
In 2011, the MB-78EI system was modernized and gained new possibilities with regard to admissible structure dimensions and other construction solutions.
ALUPROF MB 78 EI DPA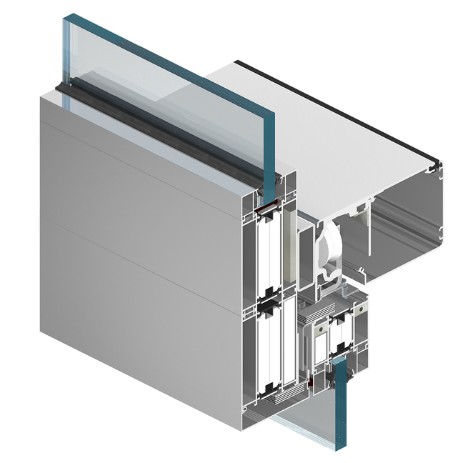 The MB - 78 EI DPA is used to make fire partitions with automatic sliding door single and double leaf doors in fire resistance class EI15 or EI30. It is based on the popular and used in many embodiments of the MB - 78EI, from which most of the components - is based on three-chamber aluminum profiles with a design depth of 78 mm with thermal break with a width of 34 mm.
The inner profile of the chamber and into the spaces between the insulating profiles , the elements of fire insulation , and outer surfaces mounted additional insulating elements and swellable tape . In this system it is possible to use glazing bars naszybowych . Technology of construction is analogous to the base system , as well as in the MB- 78EI flameproof door and wall with door is maintained in both situations the impact of fire on the outside and from the inside.
Contact form

Online request